View Shopping Cart | Checkout Cart
Illicit Drug Information
Pass Drug Testing Kit does not advocate the use of illegal drugs while on the job. Our company is against drug testing, especially drug testing without cause. One of the issues of drug testing is that it does NOT test for the use of drugs on the job. Drug testing doesn't test for impairment or intoxication, it tests for drug metabolites which can stay in the body for weeks - long after the effects of any drug.

We offer information about many popular recreational drugs so you can decide for yourself if these drugs are appropriate for you and your lifestyle.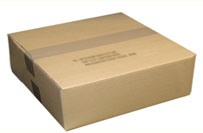 Complete Confidentiality
Your Personal Privacy is Protected


We ship all of our products on plain discreet packaging.
Your credit card will be billed by Health Choice of NY.